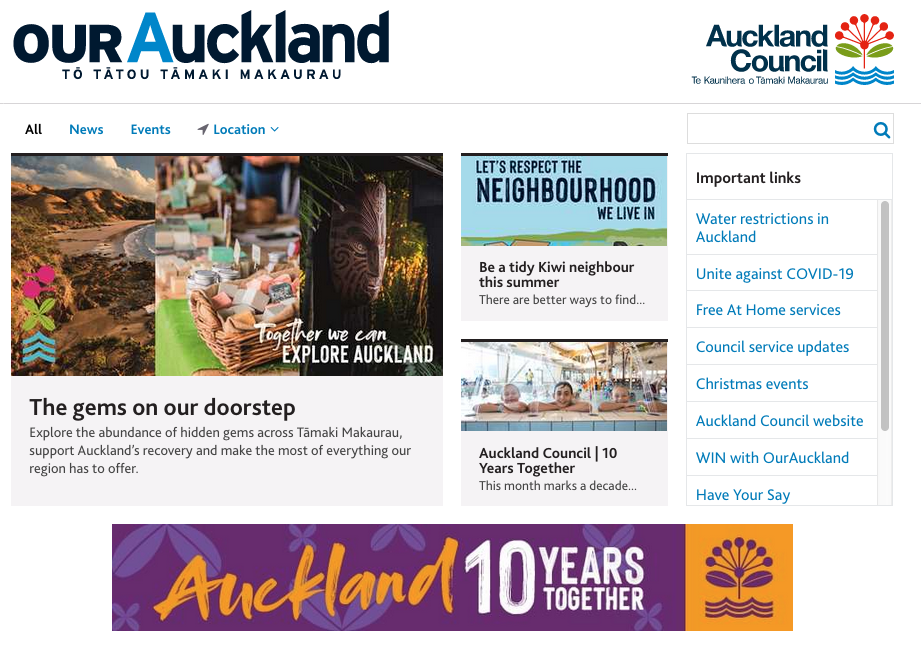 Find out what's on in Auckland with OurAuckland
Want to know what's happening in the City of Sails? OurAuckland from Auckland Council is the place to find out.
OurAuckland shares the latest Auckland Council events, news, improvements happening in your neighbourhood and opportunities to have your say on upcoming decisions. Check it out today >>
Stay in the loop by joining our mailing list.