Sailing Instructions for the 2021 Regatta
You can now download the Sailing Instructions for keelboats, classic launches, tugboats and RC yachts.
Sailing Instructions for Keelboats
Classic Launch Race Instructions
IOM & Wind Warrior Sailing Instructions
Instructions for Centreboards, Dragonboats and Waka Ama will be available at your relevant briefing.
Please also review Attachment A - Prohibited Racing Areas
Amendments to Instructions
Sailing Instructions - Amendment #1 - Kawau to Westhaven Passage Race
Sailing Instructions - Amendment #2 - Centreboard Venues
Sailing, Tugboat & Classic Launch Instructions - Amendment #3 - VHF Channel
Tugboat Race Instructions - Amendment #4 - Tugboat course
Tugboat Race Course Safety
Please note the following navigational restrictions which must be adhered to while the tugboat race and display are underway.
IMPORTANT UPDATE:
As of Sunday 31 January 2021, the tugboat race Finish will now be East to West, not West to East as shown below.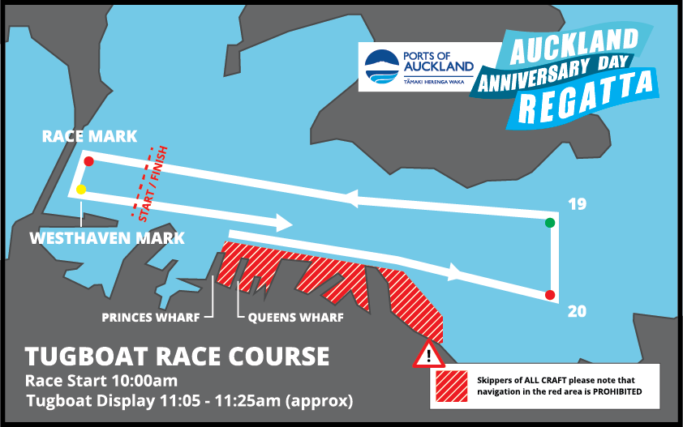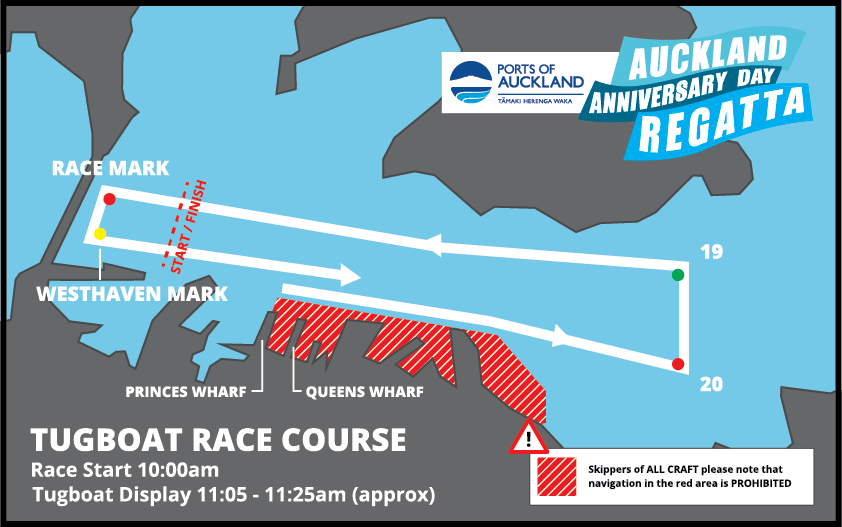 Stay in the loop by joining our mailing list.