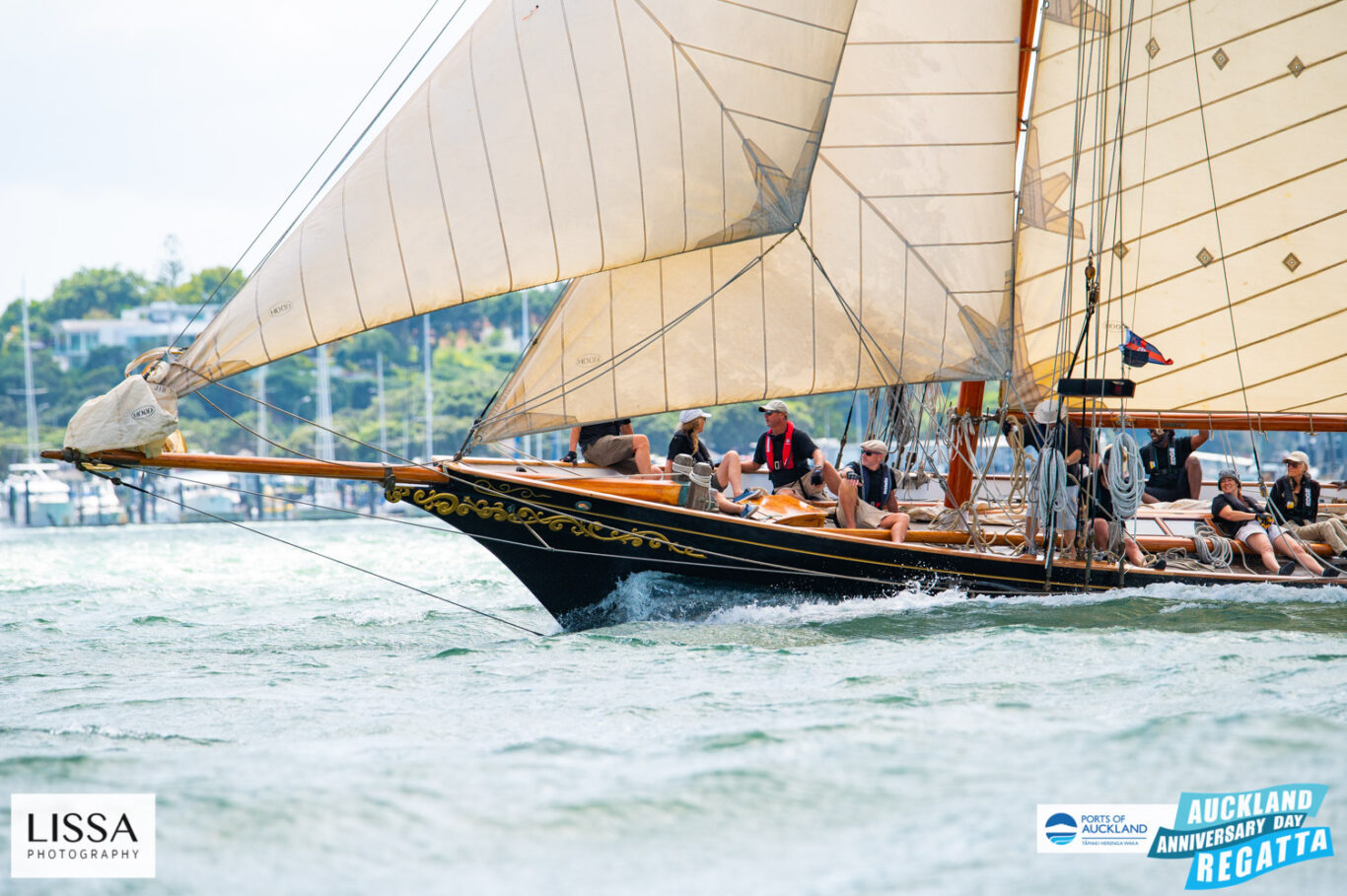 Regatta round up from a blustery Anniversary Day on the water
Well, that was exciting! From an initial long range weather forecast of light winds gradually filling in throughout the day, to the eventual blustery conditions we experienced on the day, it was a thrilling ride for everyone who took part.

The conditions on the day made for rather wet racing for many, with the smaller tugs and classic launches taking a few big waves over their bows, and the keelboat fleets enjoying exciting sailing conditions.

The centreboard fleets certainly deserve some recognition for getting out in challenging conditions  – well done to all who took part at Murray's Bay, Manly, Takapuna and Tamaki. And of course there was tight racing within the RC Yacht fleets with great sailing breeze for these miniature marvels.

The wild ride this year was of course in part due to the moving target of Covid restrictions, which had the Regatta Committee on tenterhooks for months before the event. In the end we were lucky to be able to go ahead within the regulations, although it was a great shame that the Dragon Boats and Waka Ama fleets had to pull out due to the number of participants expected. We look forward to welcoming those fleets back in 2023.

Sadly though the current restrictions on gathering sizes make it impossible to hold our Prizegiving at this stage, so we have decided to postpone it until such time as we can enjoy a celebration of all our winners, with their families and friends by their sides. We will let you know as soon as we confirm a new date.

A final thank you to everyone who took part this year, in an event that has long defied the odds, having only been cancelled once in its entire 182 year history. A huge thank you also to all our sponsors and supporters, committee and race officials, and everyone who came down to watch the racing.
Stay in the loop by joining our mailing list.