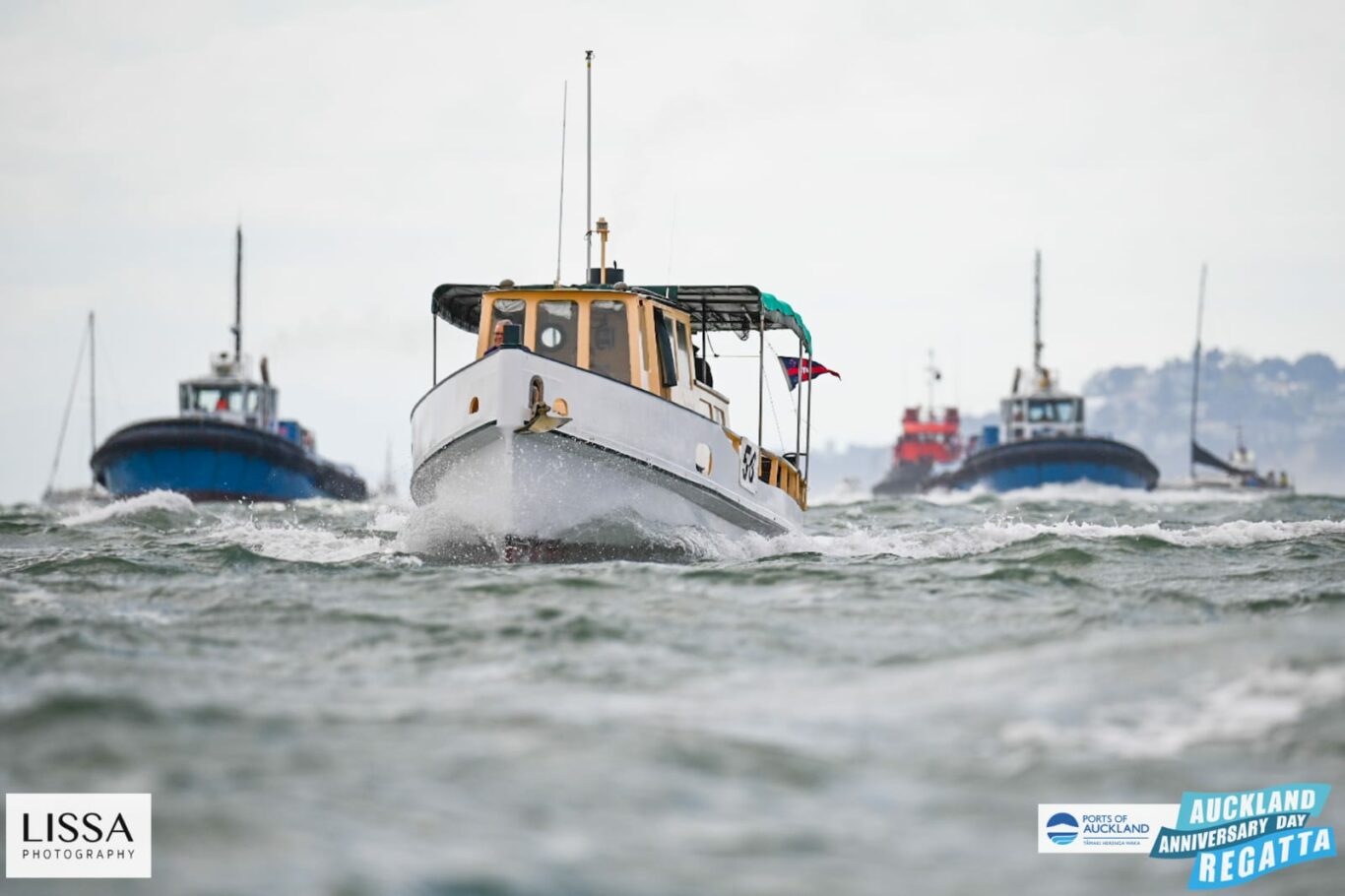 Auckland Anniversary Day Regatta cancelled for only second time in history
For only the second time in its 183 year history, the Auckland Anniversary Day Regatta has been cancelled. Organisers made the difficult decision to cancel tomorrow's event after a crisis meeting this morning, following the devastating floods on Friday night and the announcement of a state of emergency for Auckland.
"We're looking at marginal conditions on Monday with the wind strength, the sea state, and the Harbourmaster has reported a lot of dangerous debris in the water from all the rain, so the safety of everyone involved is our number one concern," said regatta Chairman David Stone. "With emergency services already stretched dealing with the flooding across Auckland, it would be irresponsible to go ahead. We also have a social responsibility, and the committee strongly felt it would be inappropriate to hold a regatta while the city of Auckland is suffering as it is."
Since the regatta began in 1840, the only other time it has been cancelled was in 1900, due to the war in South Africa. Last year's event went ahead largely unaffected despite Auckland being at 'red' under the Covid Protection Framework. The only exceptions were the Dragon Boating and Waka Ama events, which both had to be cancelled last year due to restrictions on gathering numbers.
This year the Dragon Boat fleets were looking forward to a full capacity event in Auckland's Viaduct Harbour, with some 360 paddlers in 45 boats signed up to part. The fleet's co-ordinator said they were looking forward to putting on a great show for spectators this year, with improved viewing from around the Viaduct.
Waka Ama paddlers had also hoped to belatedly celebrate the 10th anniversary of their participation in the regatta this year, having missed out last year.
The crews of many of Auckland's iconic fleet of classic yachts, launches and tugboats were also gearing up to take part in one of the world's biggest one day regattas, along with dinghy sailors at venues around the city, and radio controlled yacht sailors too. This year's event was also set to feature a new launch parade around Westhaven and the Auckland CBD waterfront, in celebration of the last 100 years of power driven craft design.
Regatta media liaison Helen Horrocks says: "The regatta is used to going ahead even in times of adversity, and there's a real sense of duty to Aucklanders to deliver a historic event that is so well loved and means so much to people, so the decision to cancel was not taken lightly. But of course safety takes priority, and organisers decided it would be irresponsible to go ahead in light of the current situation in Auckland."
The next regatta will take place on Auckland Anniversary Monday 29 January, 2024, and organisers say their focus now is on putting on a fantastic event for all to enjoy next year.
Stay in the loop by joining our mailing list.