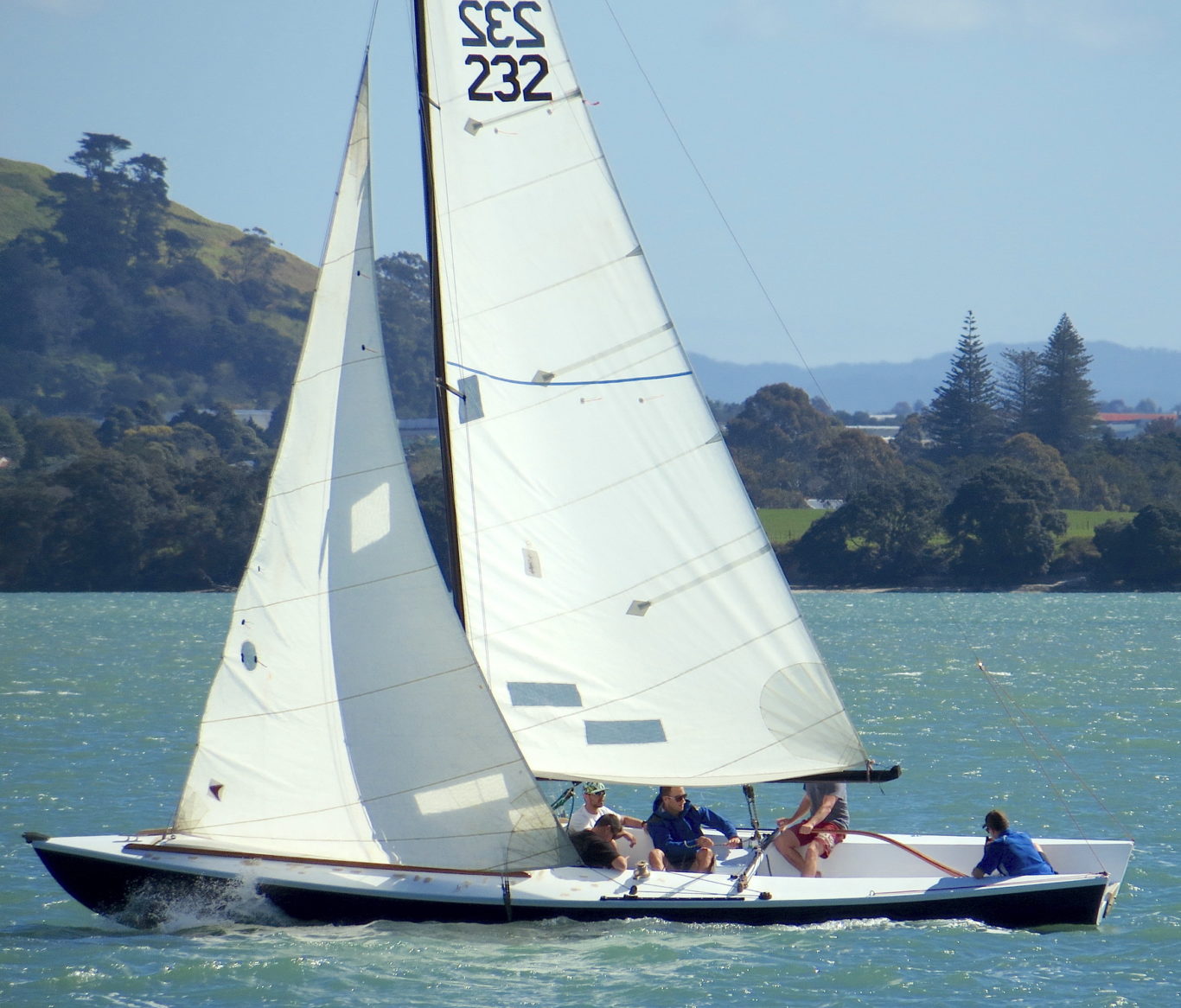 Diamonds are forever: the story of the Slippery Beaver
Fifty years after it was first launched as Chris Bouzaid's Rainbow, Brett Stubbing's Yachting World Diamond, now renamed Slippery Beaver, slid smoothly back into the water after a four-year refit that chewed up 1,800 man hours. Now this classic keeler with a modern twist is lining up to join legions of other vintage vessels on the water on 1 February for one of the world's largest celebrations of maritime history, the Ports of Auckland Anniversary Regatta.
While the iconic gaffers such as Ida and Thelma carry their original stately names on authentically restored hulls, Slippery Beaver proudly announces her departure from tradition like a cold, wet whoosh of salt water over the bow.
"We didn't think there was any significance to the name Rainbow", says Brett, "so we changed it to something that would get a bit more attention. We later found out that it was Chris Bouzaid's."
Before Bouzaid won the One Ton Cup with Rainbow II in 1969, putting New Zealand on the map as a force to be reckoned with in international yacht racing, he owned the boat Brett describes as "Rainbow 1.5".
"It was after the Logan", says Brett, referring to the original Rainbow owned by Chris's father Leo, "but before Rainbow II."
The Yachting World Diamond is a 30-foot keeler, conceived by the 1958 editors of the British sailing magazine that lends its title to the design, as an antithesis to the elitism of yacht racing at the time. Plans for these high-performance, affordably built pocket-rockets were available for enthusiastic amateurs to build, and the lightweight, flat-bottomed, planing hull appealed to those with a need for speed.
Decades later, that appeal remains, and Brett says it was what attracted him to the boat when he and his syndicate partner bought her 14 years ago. It was a bit of a doer-upper at the time, and being at university, the budget was tight, so they sailed her in more-or-less original form to begin with.
"Then, believe it or not, I pulled it out to do an antifoul and got carried away with a four year refit", says Brett.
With the help of Kevin Dibley, who provided the designs for a bulb keel, giving her extra draught while reducing the ballast, Brett carried out the refit in the quintessential Kiwi way, doing the work himself as time allowed, at home in the garage.
"Kevin basically gave me all of the designs and left me to it", says Brett. "My father and his brothers and their father, they built Chicos in their back yards, so hearing stories about these boats being built in the back yard it seemed quite normal."
While the new keel gives her a racier underwater profile, Brett says he wanted to stay true to the original Diamond look above the waterline.
"I wanted to keep the look of the Diamond, with the inset forestay, the dacron sails, and even if you look at the paint scheme I've tried to keep it quite timely. I didn't want to kill the look of the boat because it's quite a nice looking boat."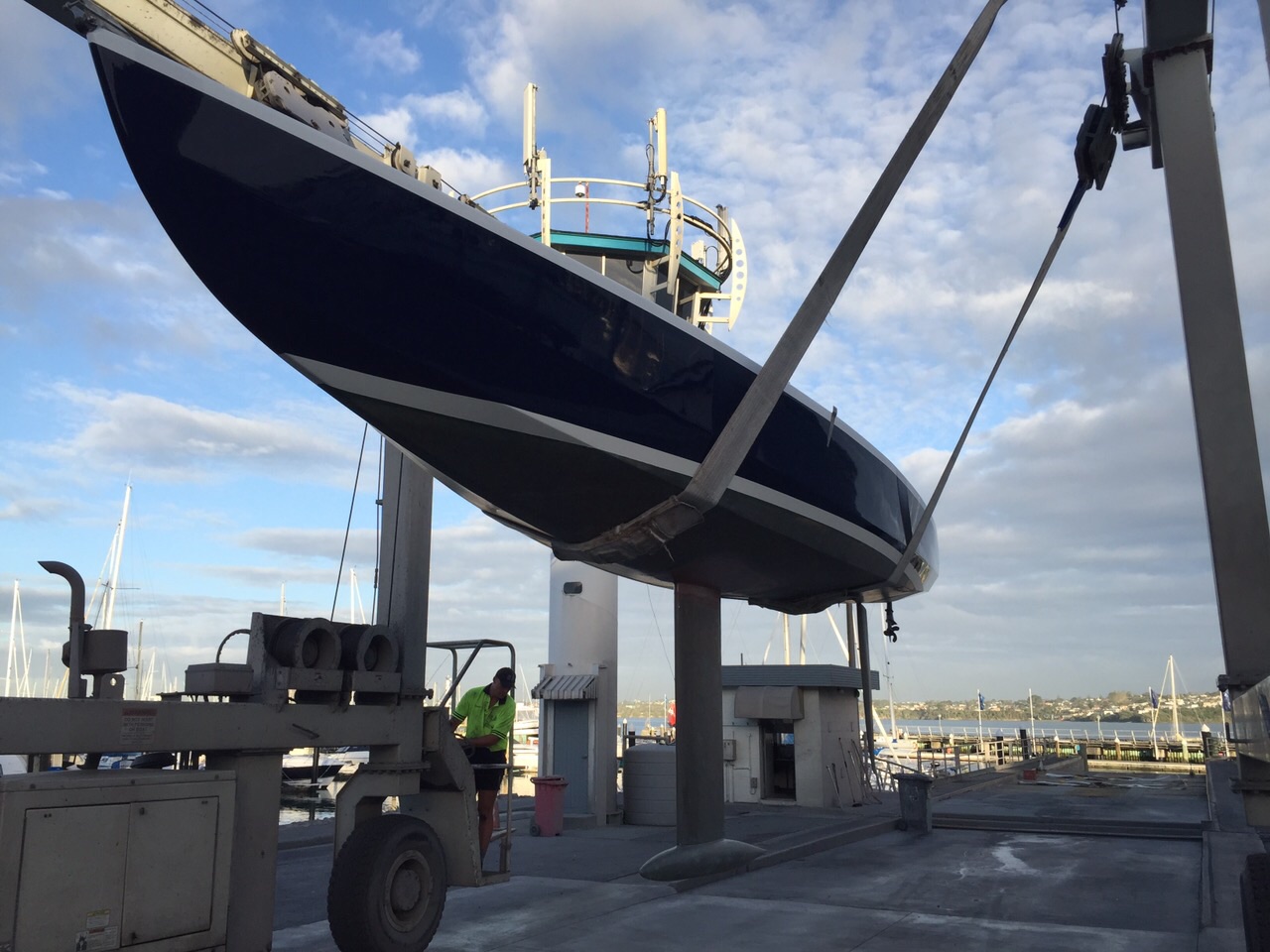 Diamonds are recognisable too, it seems. "There's not a whole lot of information about the boats anymore," Brett says, "but often when you're down at the dock working on it or going out for a sail, you'll have some old guys come up and tell you all about them. There's so many guys around who have had a good blast on one."
This year's Ports of Auckland Anniversary Day Regatta will be Brett's first, despite having tried to make the start line a decade prior.
"Often we're out of town," Brett says, "but with the America's Cup on too, I thought it's the perfect opportunity to get involved. To see Auckland full of sails, and effectively throwing some America's Cup racing in it, it should be a good day out."
Racing in the shadow of the Harbour Bridge, where the Slippery Beaver is thought to have been built and launched as Rainbow in 1964, Brett is hoping for a decent downwind run to put some time on his rivals.
"It's been a while since we had a spinnaker up, so it'll be interesting!" Brett says. But then, Diamonds are well known to sparkle under pressure.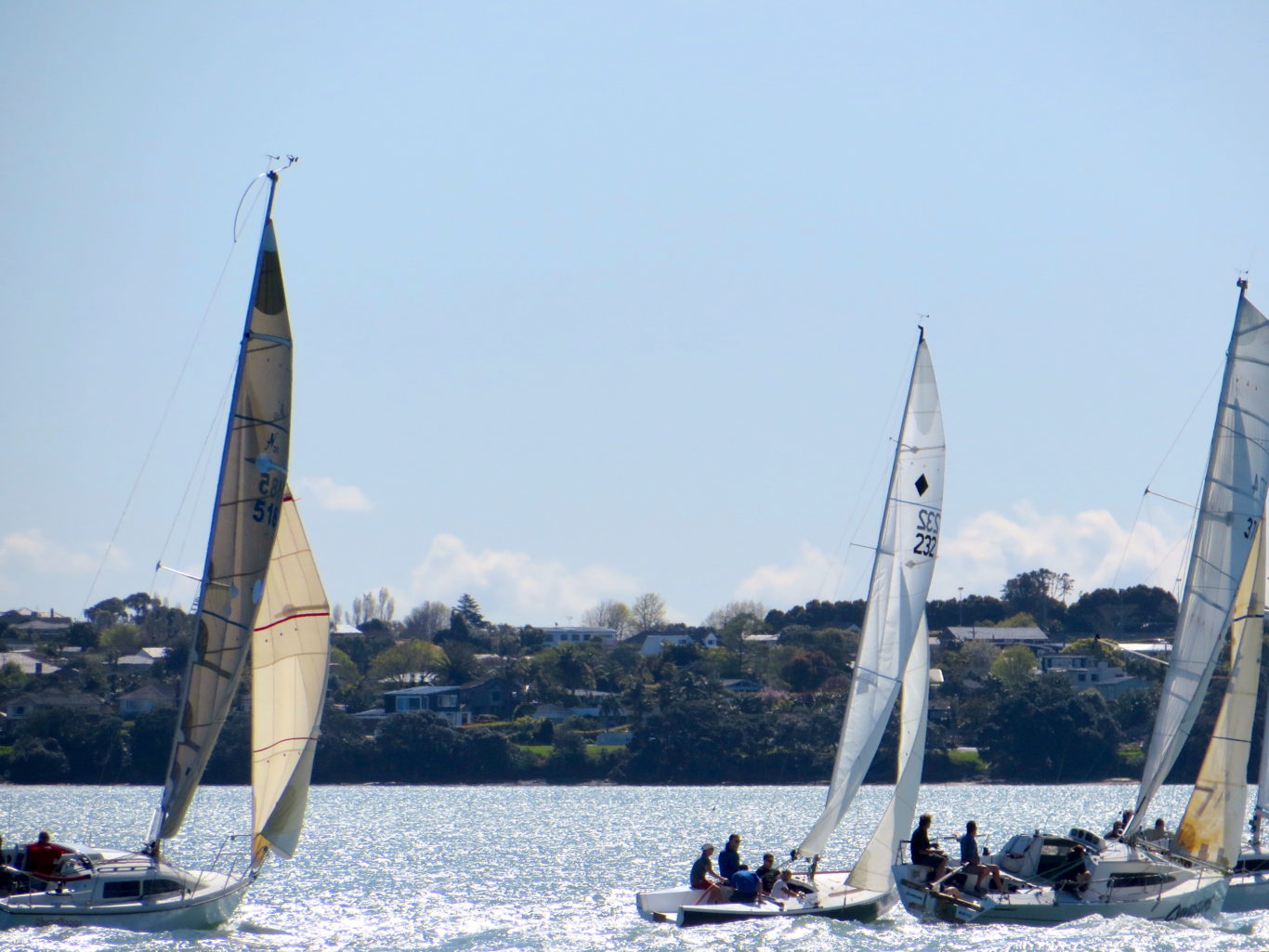 Stay in the loop by joining our mailing list.