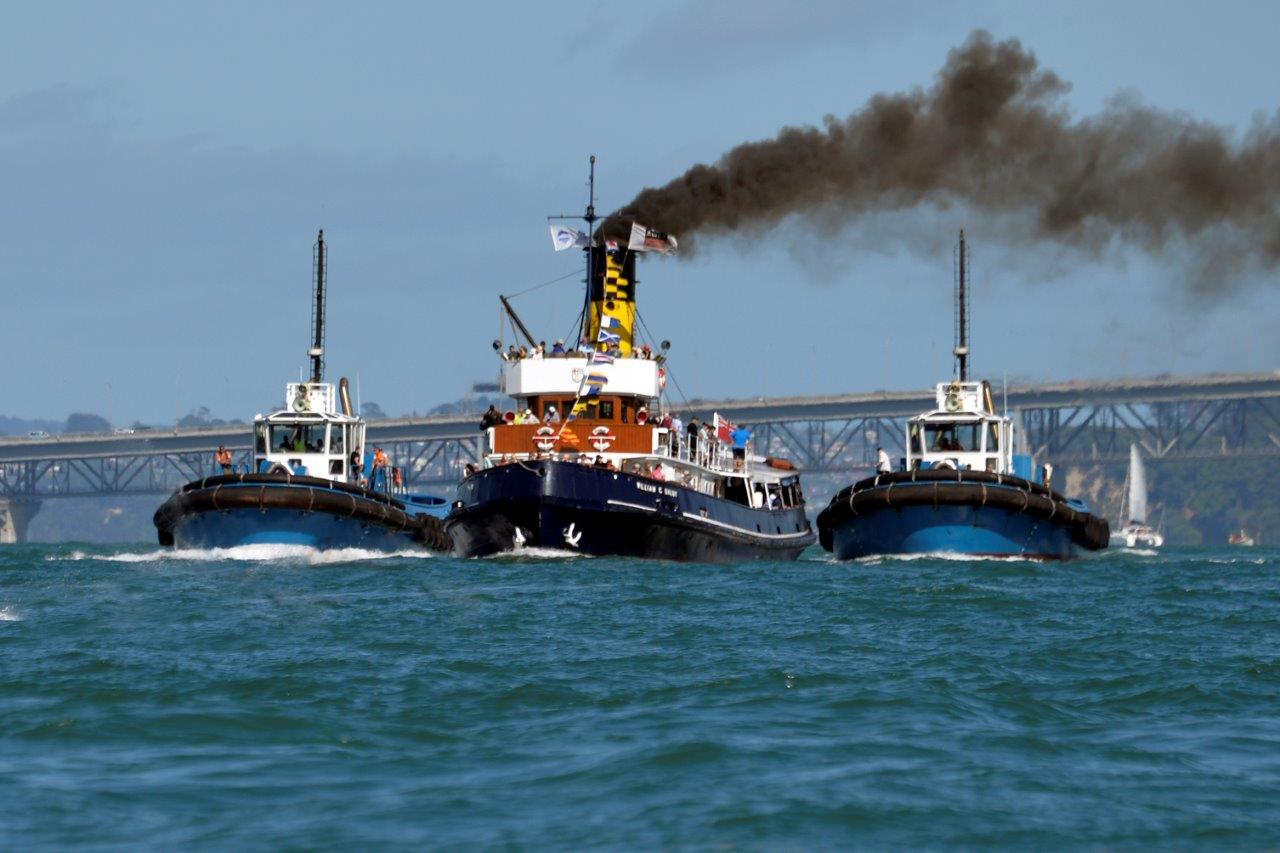 Navigational Safety at Ports of Auckland Anniversary Day Regatta
We want everyone to stay safe on the water during the Ports of Auckland Anniversary Day Regatta, whether you're participating in racing, watching the action from your own boat, or simply passing through the area.
To help keep everyone safe, we do ask that you familiarise yourself with the race areas in the Sailing Instructions, and stay well clear of racing vessels.
Please note the following navigational restrictions which must be adhered to while the tugboat race and display are underway.
IMPORTANT UPDATE:
As of Sunday 31 January 2021, the tugboat race Finish will now be East to West, not West to East as shown below.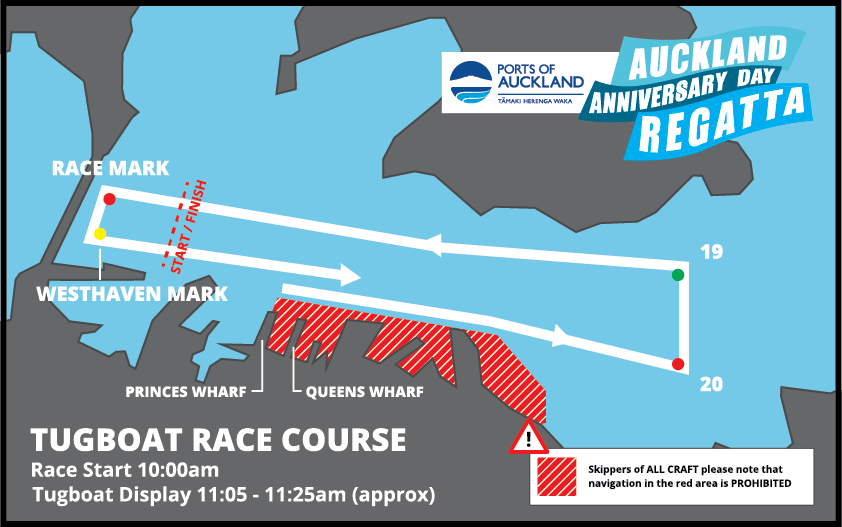 Stay in the loop by joining our mailing list.