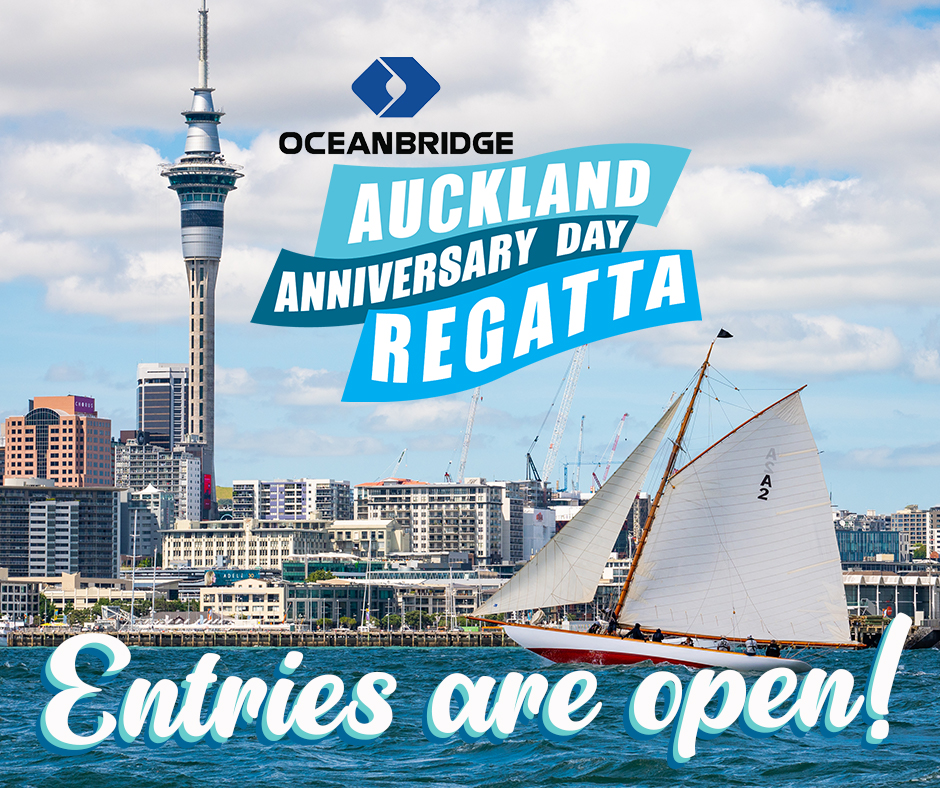 Enter now for the 2024 Oceanbridge Auckland Anniversary Day Regatta
It's time to get your entry in for one of the world's biggest and most iconic one-day regattas.
Whatever floats your boat – sailing, paddling, powercraft, classic boats, vintage tugs or radio controlled yachts – the Oceanbridge Auckland Anniversary Day Regatta is your chance to be part of history in the making, by competing in an event that's even older than the America's Cup!
If you're taking part in the Keelboat, Tugboat or Classic Launch Races, you can enter online now. All other classes, divisions and races, see the Entry Instructions on the website, or contact your host venue, club or class association.
---
There's $1000 cash up for grabs – if you're quick!
All you need to do is get your entry in and pay by 31 December, and you're eligible for the draw. Then make sure you come along to prizegiving at RNZYS on 20 February to be in with a chance to win the cash. It's that easy!
As an incentive to get your entry in early, we're once again offering a huge $1000 cash prize to one lucky skipper in the keelboat (harbour or passage), tugboat or classic launch racing divisions.
Why not enter now while it's on your mind?
---
Be sure to read the Notice of Race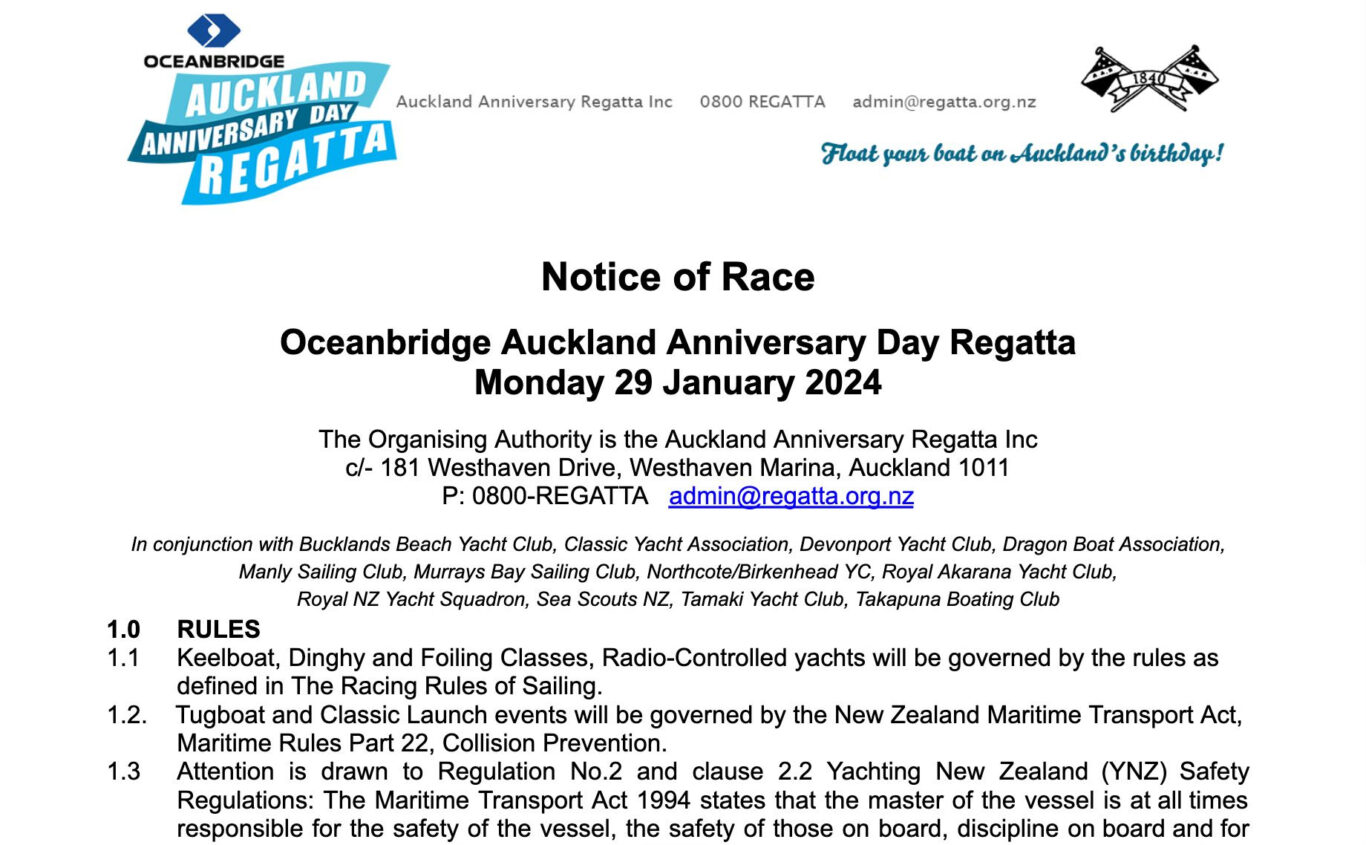 You can now view and download the Notice of Race for the 2024 Auckland Anniversary Regatta on the website.
Stay in the loop by joining our mailing list.