Hawaiian Airlines prizewinner finally gets to enjoy their prize
At the 2020 Auckland Anniversary Regatta, Hawaiian Airlines once again kindly sponsored our annual major spot prize – a trip for two to Honolulu – with accommodation provided by the Equus Hotel in Waikiki. This year, winner Tony Mcalwee finally got to take that trip. Here's what he had to say about it…
"I always spend the Christmas/New Year break sailing my 11m yacht 'Monotone'. Going back to the office can be a bit jarring but there's always Auckland Anniversary weekend to look forward to. My anniversary weekend usually starts with Richmond Yacht Club's Friday night race up to Mahurangi, followed by the round the islands race with Sandspit and Clearwater Cove Yacht Clubs, and last but not least is the Auckland Anniversary Regatta passage race back from Kawau Island. Anniversary weekend in 2020 was no different and I really enjoyed my time out on the water.
Three weeks later I turned up for the Auckland Anniversary Regatta prize giving and couldn't believe my luck when I won the major spot prize sponsored by Hawaiian Airlines – return flights to Honolulu for two people, and 4 nights at the Equus Hotel in Waikiki. My wife was excited but not for the reason you'd expect. My mate Simon and I have been windsurfing together since we were teenagers and 30 years ago we made plans to go windsurfing in Hawaii one day. We never made it but finally, here was our chance. Turns out, we'd have to wait a little longer. Ten days after prize giving the first Covid case was reported in NZ, and we all know what happened next.
I thought "Well, that's it, we definitely won't be going to Hawaii now" but I hadn't reckoned with the Regatta committee's Executive Officer Joyce Talbot. Joyce stayed in touch over the next couple of years and in March 2023 – more than three years after winning the spot prize – Simon and I finally boarded our flight to Honolulu. Hawaiian Airlines' AKL-HNL schedule turned out to be really convenient as we took off just before midnight, so were able to sleep on the plane. And because it was only an eight and a half hour flight to Honolulu we were able to hit the ground running as soon as we arrived.
We stayed at the Equus Hotel in Waikiki, which was close to everything including a marina which of course I had to check out thoroughly. Waikiki Beach was a short walk away too and we got some good body surfing there, even spotting a turtle in the surf. We hired an open top Jeep for a couple of days and drove right around Oahu, visiting all the famous beaches and while there wasn't enough wind for Simon and I to go windsurfing, we spent plenty of time in the water either surfing or snorkelling.
I was a little worried about food as I have Coeliac disease which means eating out is always risky. But Honolulu's restaurants had a lot more gluten free options than expected so we had some great meals out. While not a big fan of shopping myself, the local malls are open until late every night so there was plenty of time to shop after dinner.
We definitely made the most of our time in Honolulu, and I'm grateful to Hawaiian Airlines for their sponsorship of the Auckland Anniversary Regatta which gave me the opportunity to (finally) visit Hawaii."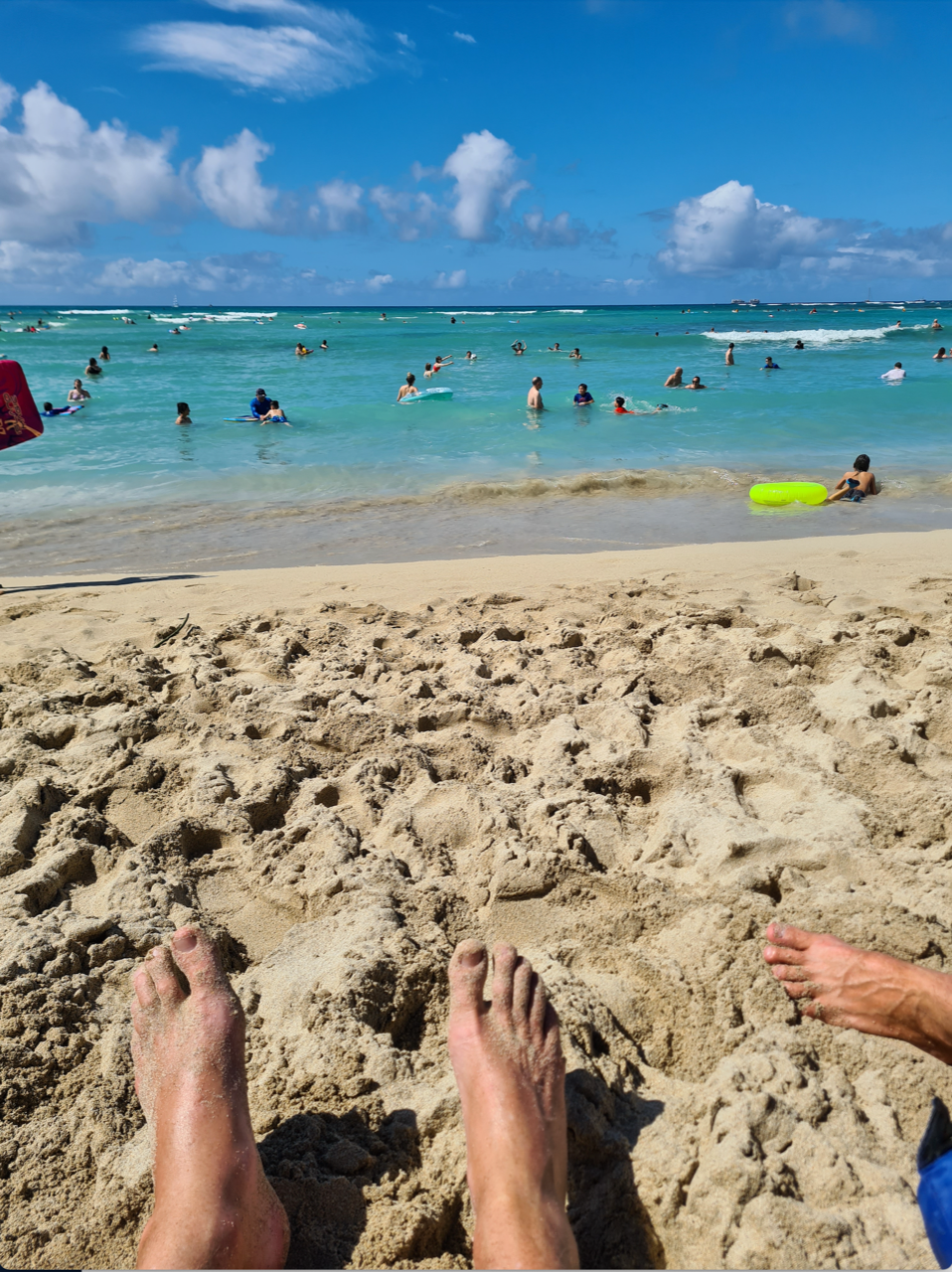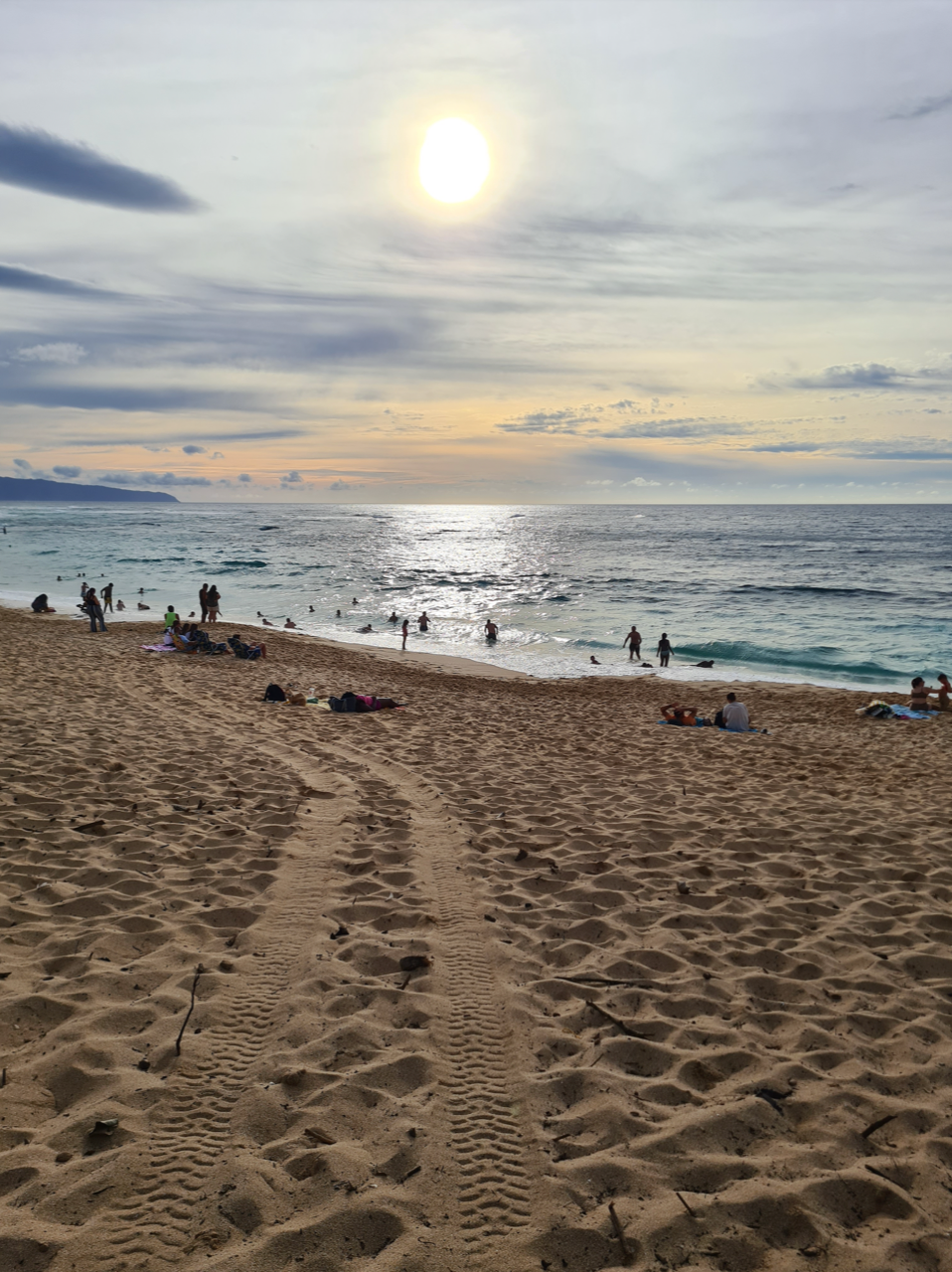 We're so glad you finally got to enjoy your prize Tony – all thanks to our incredible sponsors Hawaiian Airlines, the Equus Hotel and Hawaii Tourism.
Stay in the loop by joining our mailing list.