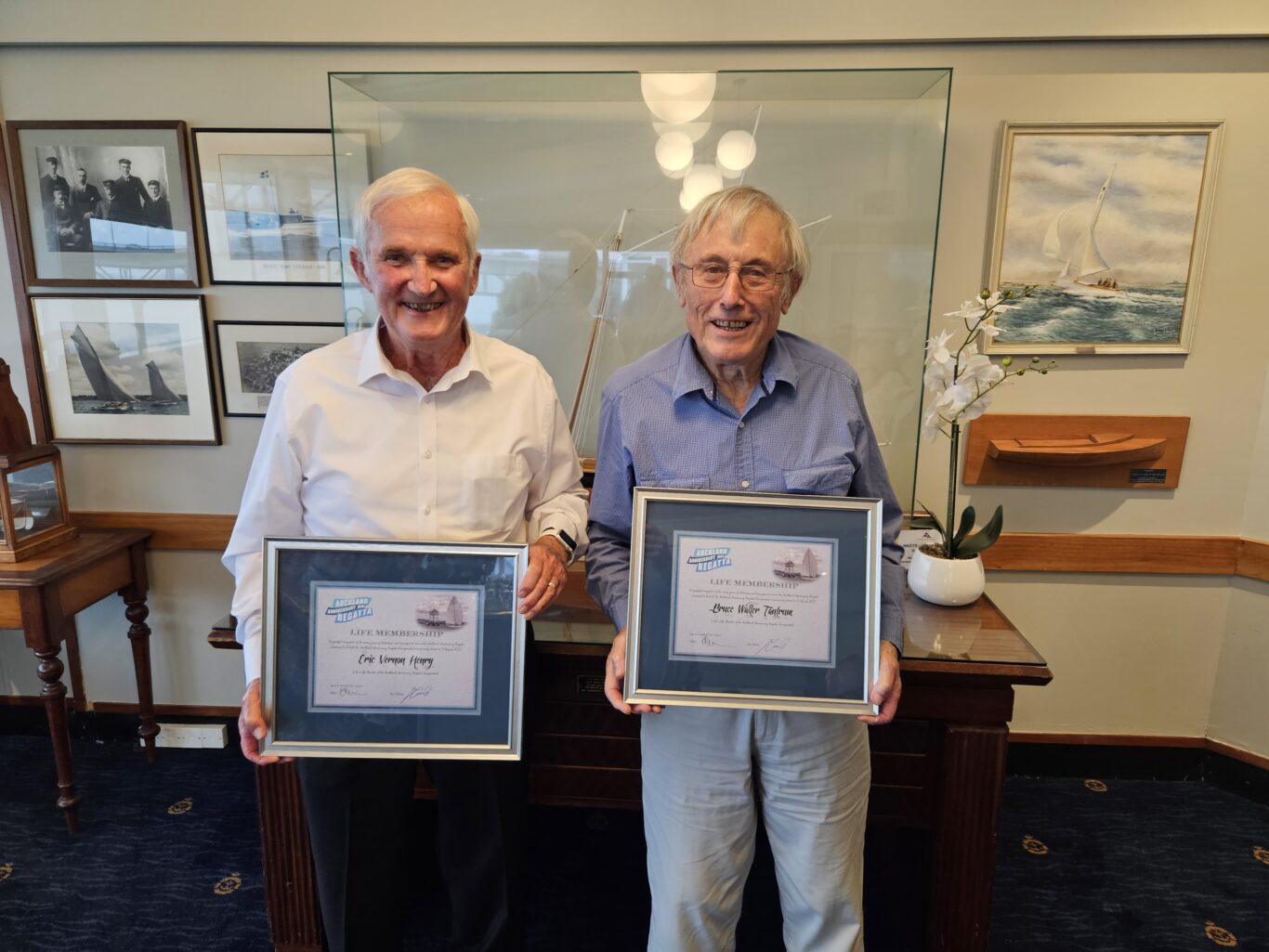 Life Memberships awarded to Eric Henry and Bruce Tantrum
Last Saturday the Auckland Anniversary Regatta committee attended a very special lunch at RNZYS, where we presented two of our longest-serving committee members – Eric Henry and Bruce Tantrum – with Life Memberships in appreciation for their service, stretching back some 40 years.
Eric Henry's involvement with the committee began in the early 1980s. As an experienced yachtsman he joined the committee in 1982, and continued his commitment and support of the committee for more than 40 years. In addition to being a former Chairman of the committee, Eric drew on his international experience and business acumen to ensure the regatta continued its legacy.
Bruce Tantrum first became involved in the Regatta as a competitor in 1957 when he skippered a 27 foot Naval whaler, and some 25 years later joined the committee. Bruce loyally supported the committee over the next 40 years becoming one of the longest serving members in the regatta's long history, only retiring earlier in 2023.
Eric and Bruce – we salute you both. What an outstanding contribution you both have made to this iconic event.
Stay in the loop by joining our mailing list.