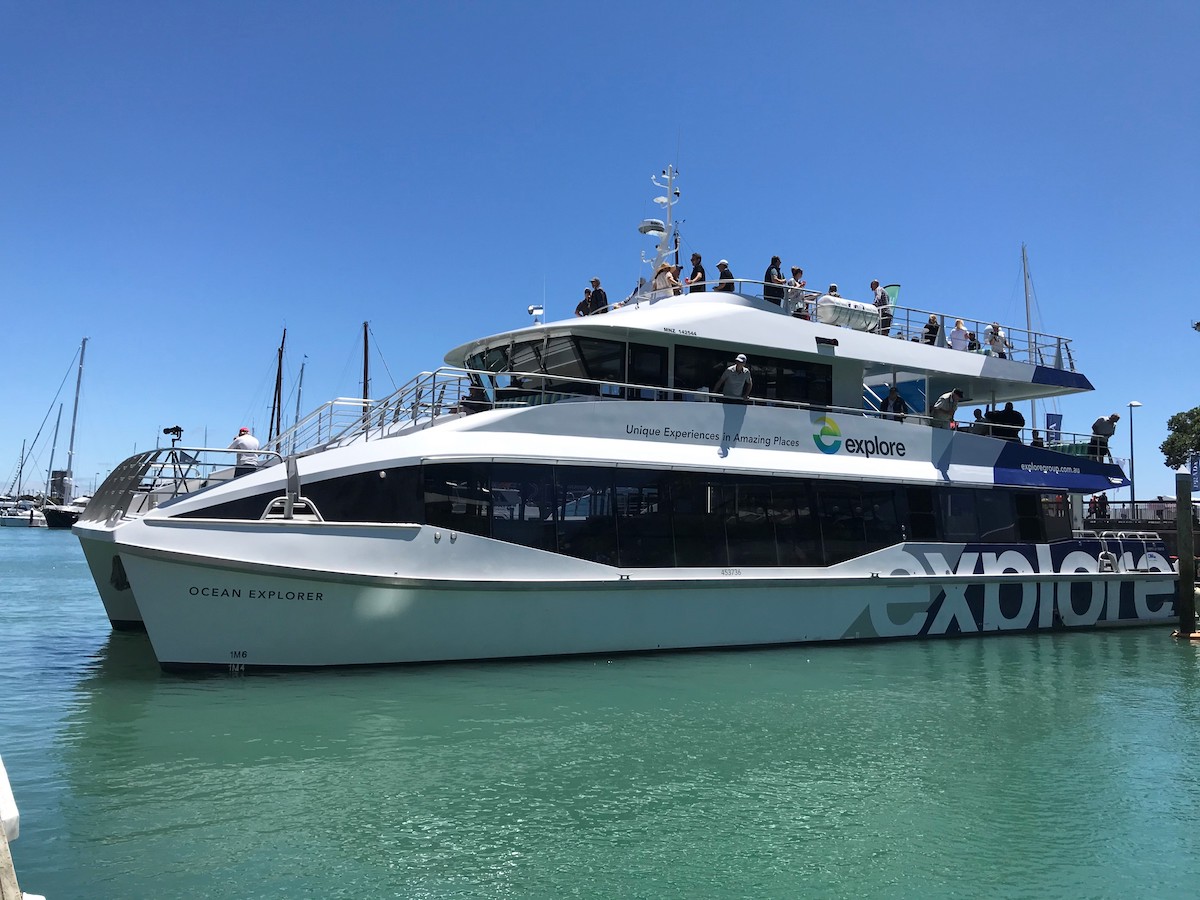 Special one-off Anniversary Day Cruise with Explore
Regatta sponsors Explore are running a special, one-off Anniversary Regatta Cruise aboard their premium cruise vessel Ocean Explorer. Catch all the regatta action from the water on a 6.5 hour harbour cruise.
More info and bookings here >>
Jump onboard the Ocean Explorer, departing central Auckland Viaduct, and cruise among the action of the regatta including tug boats, heritage vessels and more.
Following a morning viewing the regatta on the harbour, enjoy a barbeque lunch onboard followed by an island stop where you can swim, walk or relax on the beach. For the adventurous, swim off the boat for the ultimate summer boating experience.
This experience is suitable for the whole family to discover Auckland on the harbour.
Includes:
2 hours spectating Auckland Anniversary Day Regatta – including Tug Boats and Classic Launch Racing
3 hour island stop at Motuihe Island
Lunch – barbeque cooked and served onboard the vessel
Option to swim off the boat – our vessel has purpose built access to the water for safe entry
Stay in the loop by joining our mailing list.