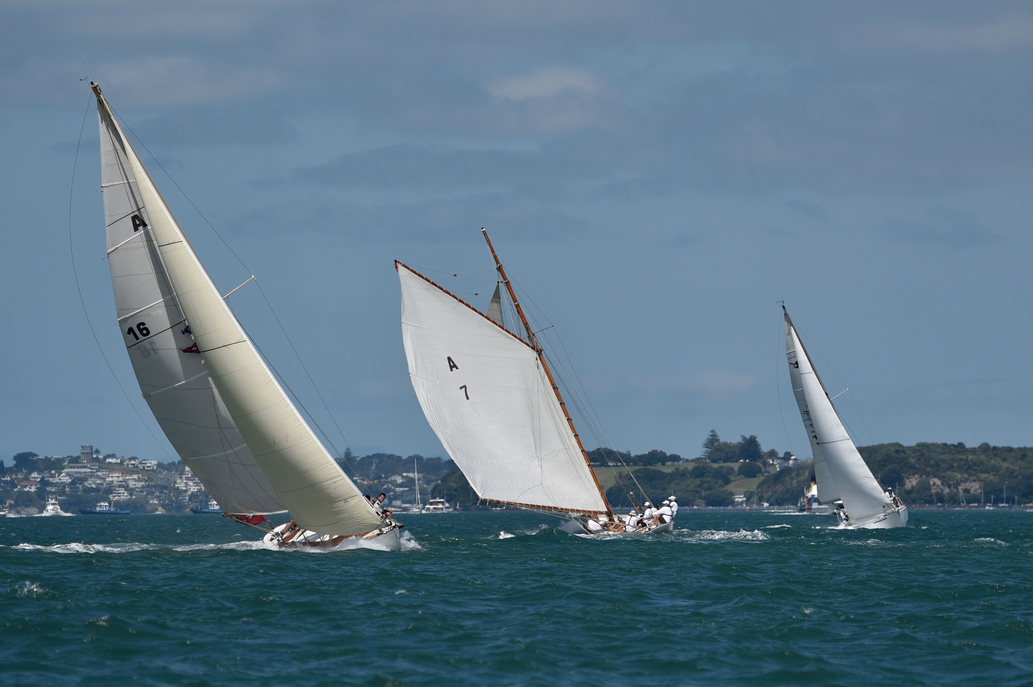 New Auckland Anniversary Regatta courses a treat for sailors and spectators
On Monday 1 February, one of the world's biggest one day regattas will take place in Auckland, as hundreds of vessels take to the water to celebrate the 181st birthday of the City of Sails in the Ports of Auckland Anniversary Day Regatta.
This year, a change to the harbour course for keelboats will give participating sailors a new challenge, and spectators around the city an extra special treat. The new keelboat course will see yachts complete a circuit of the harbour, beginning up the northern side, rounding North Head, continuing up to East Coast Bays, before heading back along Tamaki Drive and the southern side of the harbour.
Those watching from Devonport, East Coast Bays, North Head, Orakei and Tamaki Drive will see classic keelers like Ida, Thelma, Tawera and Rainbow passing close by as they complete the 14nm course around the harbour.
Organisers are also hopeful that the local Mullet Boat fleet will take up the opportunity to use the regatta and the new course as a practice run to prepare for the forthcoming 100th Lipton Cup.
But before the yacht races begin, it's full steam ahead for the tugboat and classic launch races. A large fleet of tugboats – from historic steam-powered vessels, to modern day workboats – will race from their new start line just off Westhaven, down the harbour to Orakei and back again to finish at Westhaven. They will be closely followed by a fleet of lovingly restored classic launches.
The new course will give spectators at Westhaven Drive front row seats for the exciting start and finish of these races. The tugboats will also perform their 'tug of war' display off Westhaven Drive, and the Royal New Zealand Yacht Squadron will be open to all to come and enjoy elevated views of all the action.
There will also be a Live Feed on the regatta's Facebook page throughout the day, for those who can't be there to watch the action in person.
In support of the regatta, the Royal New Zealand Yacht Squadron has also put up a priceless experience as a new spot prize. The winner will receive two money-can't-buy tickets to the opening party for the RNZYS 150th MasterCard Superyacht Regatta. This exclusive event will be attended by the owners, captains and crew of at least a dozen of the world's most impressive superyachts, before the regatta begins later in February.
Entries remain open for keelboats, tugboats and launches until 1700hrs on Sunday 31 January at regatta.org.nz, while most centreboard classes can enter on the day at their host club.
Stay in the loop by joining our mailing list.