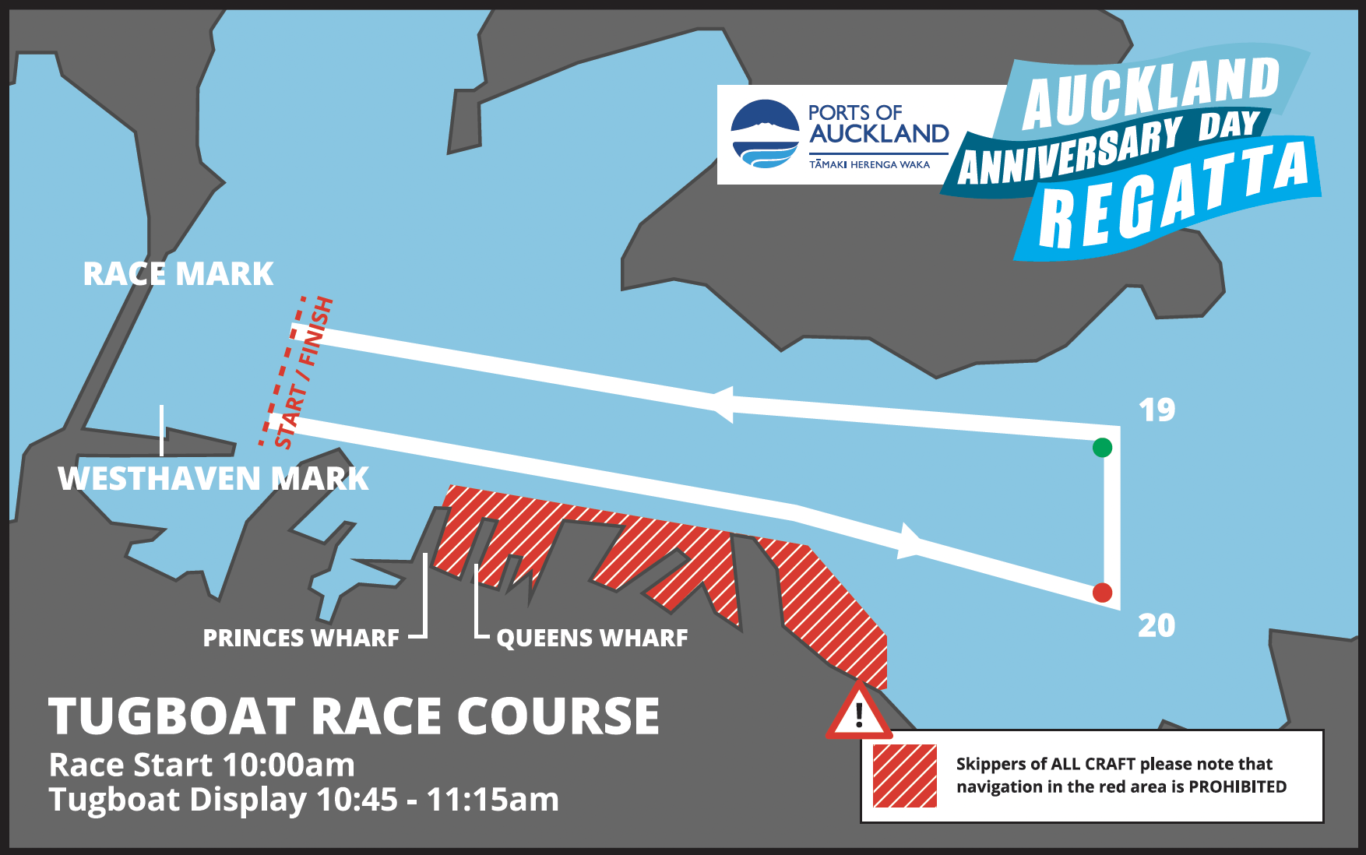 Tugboat and Classic Launch Race Safety Message
This is a safety message to all berth holders and harbour users on Auckland Anniversary Day, Monday 31 January, 2022.
TUGBOAT RACE:  Please be aware there will be a tugboat race in the inner harbour on Anniversary Day Monday 31 January 2022. The race will start off Westhaven at 1000hrs and the 'wash' is expected to create some rough water across the harbour particularly at the start. 
The course is to Orakei where the tugs will round the two markers (20 and 19), head back down the harbour to finish E to W between the race committee boat and the course side of Westhaven Buoy. The race is expected to take approximately 30-45 minutes.
TUGBOAT DISPLAY: There will be a display of the tugboats in the Westhaven area shortly after the Classic Launch race departs at 1100hrs which may also create a wash in that area.
CLASSIC LAUNCH RACE: The launch race will start at 1100hrs, round the same two markers (20 and 19) at Orakei and finish from East to West at Westhaven finishing approximately at 1140hrs.
Stay in the loop by joining our mailing list.