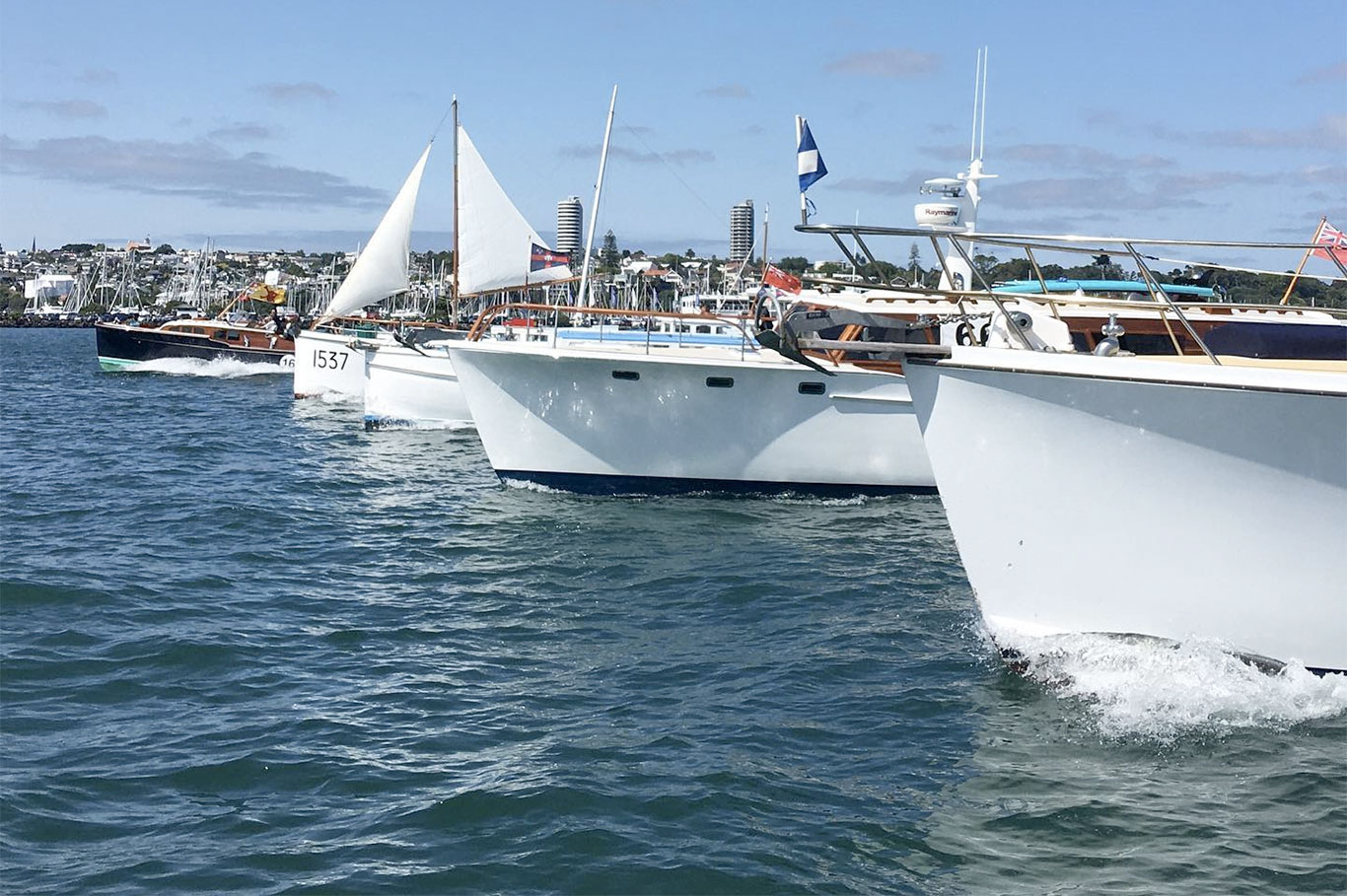 Waitangi wins at 180th Ports of Auckland Anniversary Day Regatta
The classic Logan brothers cutter Waitangi has been announced as winner in the A Classic division of the 180th Ports of Auckland Anniversary Day Regatta, held on Monday 27 January 2020.
A fleet of ten in her division were competing for the trophy, with the sloop-rigged Ranger taking a predictable line honours win. But it was Waitangi, launched in 1894, who triumphed once the handicap results were calculated.
Close behind was the much smaller Rawene, skippered by RNZYS sailing coach Bob Still, with his crew made up entirely of female sailors. After a long weekend of racing at Mahurangi in the classics regatta, they battled hard for the win and lost out by less than a minute on corrected time. Nonetheless, the crew had an enjoyable day on the water, despite the very light winds at the start of the race.
"We've had a good weekend" said skipper Bob Still. "We've had moments of brilliance and some normal yacht racing. But in the end, it's important to always look good," he commented jovially.
"We had a good day today, we were pretty reasonable, I always do well when it's light – you tend to just wriggle your way through."
Elsewhere in the fleet, Rawhiti raced home to place 2nd, but just missed out on a podium place coming 4th on corrected time, despite counting sailing legends Chris Bouzaid and Penny Whiting among her crew.
Racing among the centreboard fleets got underway after slow starts due to a lack of wind, but as the afternoon sea breeze filled in, good racing was enjoyed by all.
The prizegiving ceremony for the regatta is scheduled to take place on Tuesday 18 February at the Royal New Zealand Yacht Squadron. There, the event's historic trophy collection will be awarded, along with a bounty of cash and spot prizes, including a Hawaiian holiday thanks to Hawaiian Airlines.
The next Ports of Auckland Anniversary Day Regatta will take place on Monday 1 February, 2021.
Stay in the loop by joining our mailing list.