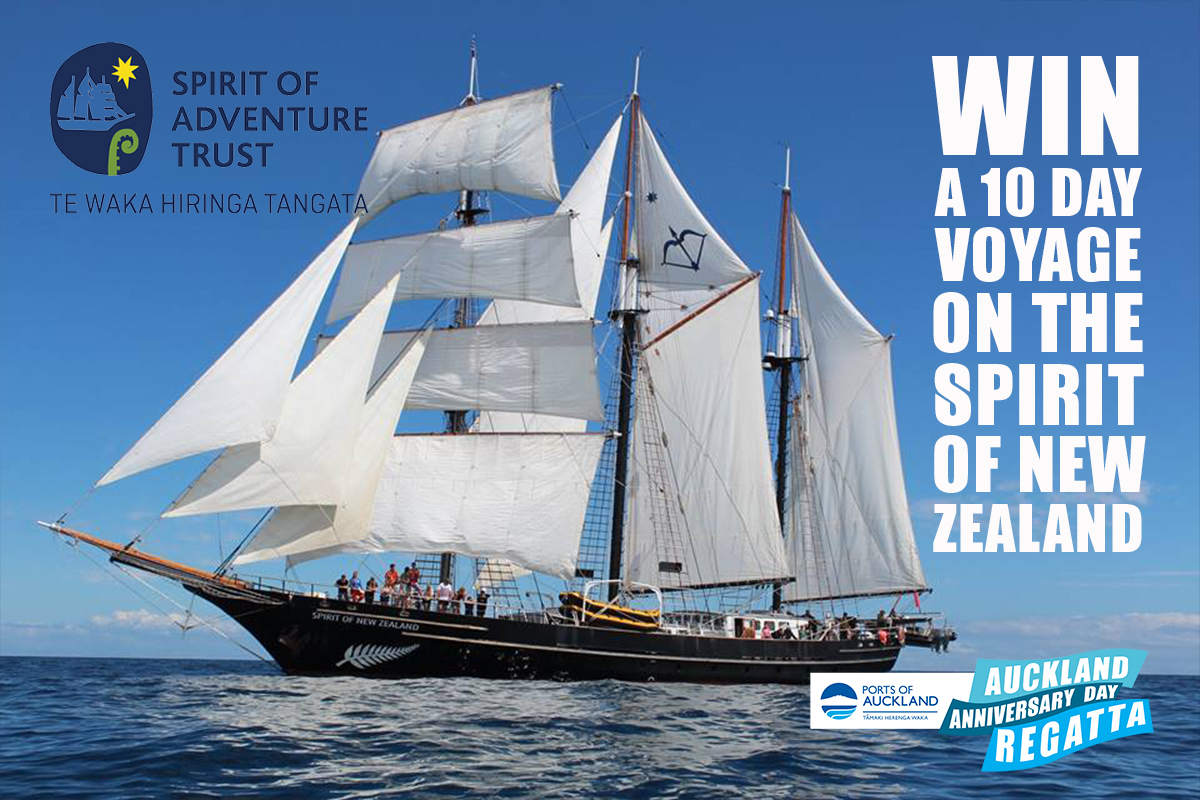 Young sailors – Enter to Win an Epic 10-day Voyage on Spirit of New Zealand
A 10 Day Voyage on board Spirit of New Zealand is a life-changing experience – unlocking your potential, leaving you ready to face your future!
If you're 16 to 18 years old when you take part in the Ports of Auckland Anniversary Day Regatta on Monday 1 February 2021, you can enter the competition to win this epic prize worth $3,500.
Be one of over a thousand young Kiwis each year who get on board to experience the trip of a life time. Leave with a whole new set of skills, lots of new friends and a new confidence to take on the challenges in life. The whole voyage is based on learning by doing. Trainees face all sorts of challenges and take part in lots of activities on the Ship, on the water and on the shore. Trainees leave with a level of self-empowerment only found on the Spirit of New Zealand.
Find out more about Spirit of New Zealand their Youth Development Voyages at www.spiritofadventure.org.nz.
Stay in the loop by joining our mailing list.