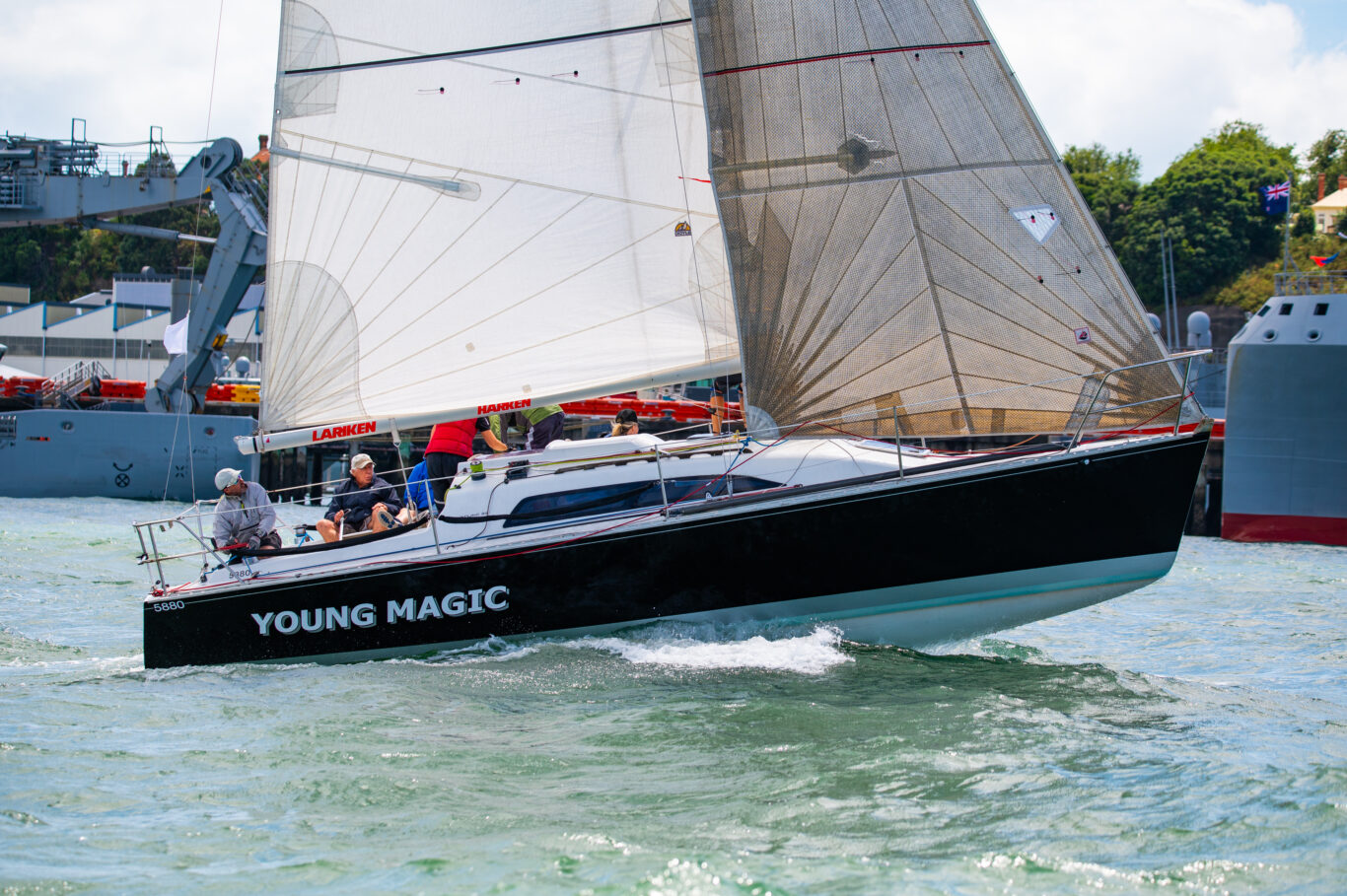 $3,000 Harken Fosters vouchers up for grabs at Auckland Anniversary Day Regatta
The Auckland Anniversary Day Regatta on Monday 30th January has gained a new major spot prize sponsor this year. Fosters Ship Chandlery has jumped on board to support NZ's oldest sporting event, putting up a massive $3,000 in Harken Fosters vouchers for their Westhaven store.
There will be six prizes of $500 Harken Fosters vouchers given away at the prizegiving ceremony for the event, on Tuesday 21 February at the Royal New Zealand Yacht Squadron. All skippers who take part in the regatta and attend prizegiving will be eligible to win the randomly drawn prizes.
Fosters Ship Chandlery shares a rich maritime history with the Auckland Anniversary Day Regatta, having been selling marine products in the City of Sails for well over 100 years. Now owned by major sailing hardware brand Harken, the store is renowned for its staff's technical knowledge and customer support, and competitive pricing on high quality products.
The new Harken Fosters prize package brings the total value of prizes on offer at the event to over $15,000, with the biggest draw card being the chance to win a holiday in Hawaii valued at $5,000 thanks to Hawaiian Airlines, the Marriott Waikiki Beach and Go Hawaii.
There are several divisions for keelboats in the Auckland Anniversary Day Regatta, including both classic and modern divisions. All Harbour Divisions sail a race of around 15nm starting at Westhaven shortly after midday, and finishing at Resolution Buoy, Orakei. The Orakei finish makes racing in the event more viable for those with boats based east of the city, as they won't need to backtrack from Westhaven to return home as in previous years.
For those cruising the Hauraki Gulf or attending the Mahurangi Regatta over Anniversary Weekend, there are also several passage racing options from points around the Gulf, also finishing at Orakei. Passage races start on Monday morning from Mahurangi (open and no extras divisions), Kawau (open and 2-handed divisions) and Rakino (no extras and Reactor 25 divisions).
There will also be racing at venues around the city for 27 different dinghy and foiling classes. Racing will take place at Manly Sailing Club, Takapuna Boating Club, Narrow Neck Beach, Northcote Birkenhead Yacht Club, Royal Akarana Yacht Club, Tamaki Yacht Club and Kohimarama Yacht Club.
Plus there's launch and tugboat racing, radio controlled yacht racing, dragonboat racing and waka ama racing taking place as part of the regatta too.
Notice of Race, Sailing Instructions and online entry form, along with full information for both participants and spectators of the regatta, can be found at www.regatta.org.nz.
Stay in the loop by joining our mailing list.