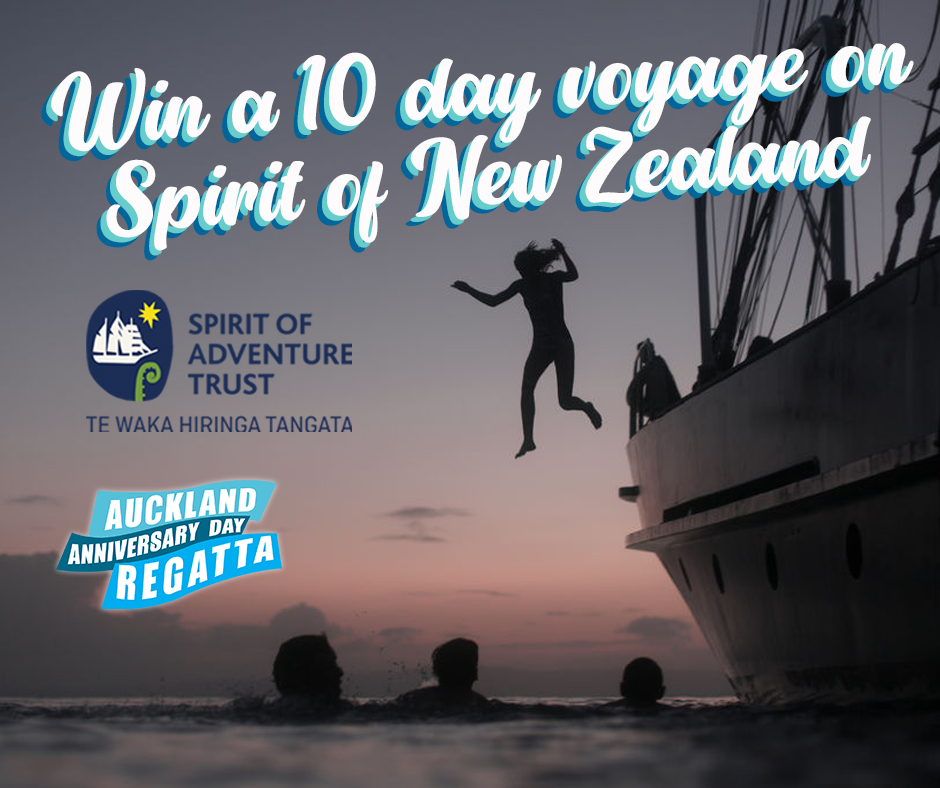 Win a trip on Spirit of New Zealand worth $3,500
The Spirit of Adventure Trust have again very generously put up a fantastic prize for one lucky youth entrant to the Auckland Anniversary Day Regatta in 2023.
The lucky winner will be sailing away on a 10 day youth development voyage on the Spirit of New Zealand, worth $3,500.
The Youth Spirit Prize competition is for young regatta participants – taking part in any race, class or division – and entries are OPEN NOW!
So if you're between 16 and 18 years old when you take part in the Ports of Auckland Anniversary Day Regatta on 30 January 2023, enter now to WIN this epic prize. All you need to do is tell us – in 50 words or less – WHY you want to win a 10-day voyage on Spirit of New Zealand.
PS. Too "mature" to enter yourself? Remember to share this post with any young sailors you know so they have the chance to win this trip of a lifetime!
Stay in the loop by joining our mailing list.