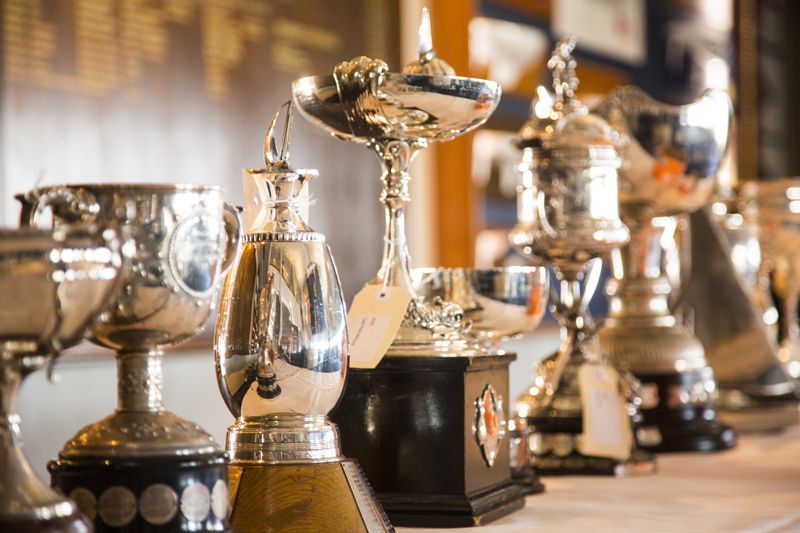 Loads to be won at the Ports of Auckland Anniversary Regatta!
There are so many chances to win when you enter the Ports of Auckland Anniversary Regatta – from cash prizes for division winners, to spot prizes from our generous sponsors, and of course the historic Auckland Anniversary Regatta trophy collection…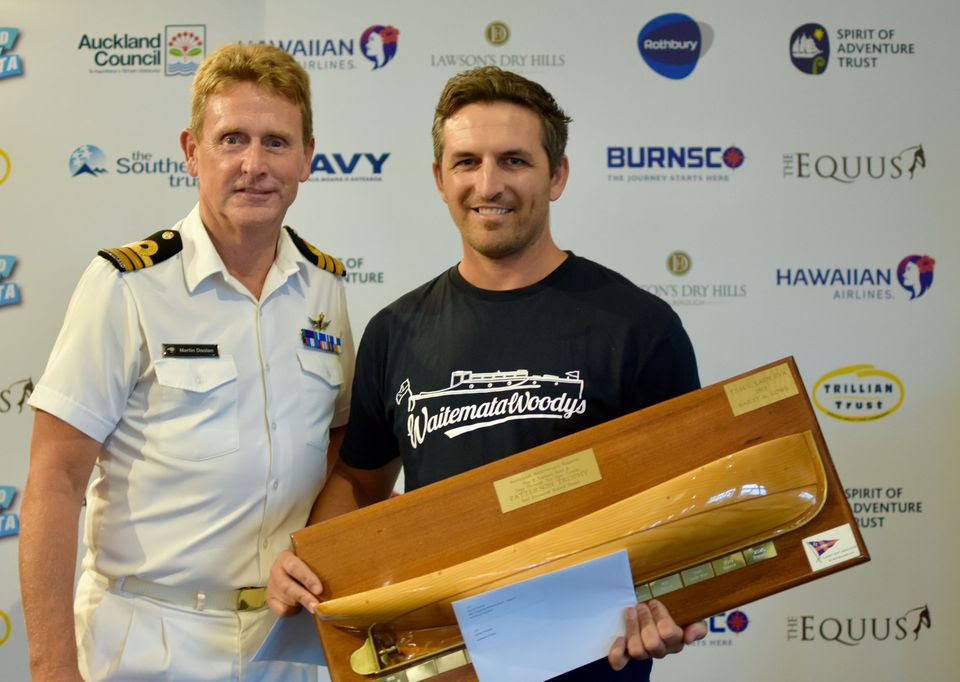 Cash prizes for winners
Cash prizes are awarded as a proportion of entry fees received for first, second and third places. The more entries in each race, the bigger the cash prize pool!

There's also a $1,000 cash prize awarded by random draw to one lucky skipper who entered before the early entry cut-off date of 31 December.
Historic trophy collection
Our historic trophy collection features at least 14 trophies that have been around since before 1900! The collection – some of which are solid silver – is valued at nearly $100,000, and is on permanent display at the Maritime Museum. Perhaps what's most special about winning a race in the Ports of Auckland Anniversary Day Regatta is that your name is engraved on the trophy and you become a part of nautical history – forever.
Plus there's heaps of spot prizes up for grabs from our generous sponsors…
Major Spot Prize from Burnsco
Cheers to Burnsco we will have a brilliant major spot prize to give away. We don't quite know the details yet, but we'll let you know as soon as we find out!
www.burnsco.co.nz
Bungy and Bridge Climb
Ever tried the Auckland Bridge Climb? Or Bungy? Two lucky Ports of Auckland Anniversary Day Regatta prize winners will get the chance, with a pass for each to be won.
www.bungy.co.nz/auckland
A family pass to Snow Planet
Real snow, 365 days of the year. This family pass combo is worth $292, and gives you 4 hours entry and equipment rental for two adults and two children. Great snow fun!
www.snowplanet.co.nz
Butterfly Creek Family Pass
There's a Family Pass including train ride, valued at $97, and 2 double passes for 1 adult and 1 child, worth $52 each, to give away.
www.butterflycreek.co.nz
Rocket Ropes Double Passes
Rocket Ropes is a high ropes park with fun outdoor activities for kids and the whole family. We've got 2 kids double passes on the Croc Course woth $64 each to give away.
Explore Wildlife Cruise Experiences
Explore the Hauraki Gulf and discover the abundant marine wildlife, iconic landscape and cultural footprint of Tāmaki Makaurau on the Tikapa Moana – Whale & Dolphin Wildlife Cruise.
www.exploregroup.co.nz
Boating New Zealand Subscriptions
Boating New Zealand is the premium magazine for people who love the adventure of boating, and there are two 6-month subscriptions, plus a chamois and bag, to be won.
www.boatingnz.co.nz
Dinner at The Riverhead
Enjoy dinner at the oldest riverside tavern in New Zealand – The Riverhead – nestled on the shores of the upper Waitemata. There are 4 dinner vouchers for The Riverhead to be won.
www.theriverhead.co.nz
Treasure Island Golf
Miniature golf at its finest, with courses based on a pirate theme. A family pass is up for grabs!
www.adventuregolf.co.nz
Family passes for MOTAT
There are three family passes to MOTAT to be won. New Zealand's largest transport and technology museum offers a fun and exciting learning experience for visitors of all ages.
www.motat.org.nz
Stay in the loop by joining our mailing list.